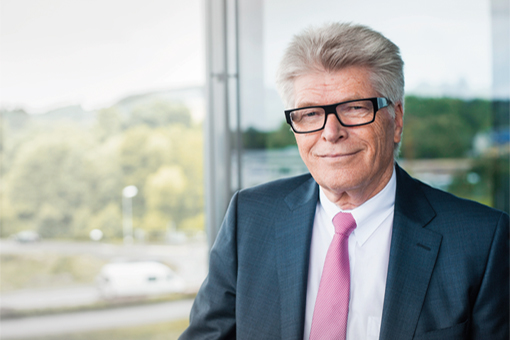 Friedhelm Loh Group acquires Digital Technology Poland
22.11.2021. Friedhelm Loh Group enterprises are optimizing and industrializing their customers' value chains in industry and IT. The key to today's progress and future business models for customers is end-to-end data. To further drive this development for custom-ers with Eplan, Rittal and German Edge Cloud, the Friedhelm Loh Group has extended its resources with technical expertise from Poland: The long-term development partner Digital Technology Poland is now 100% part of the group.
Digital integration at the Haiger plant, optimization of value chains at customers in control and switchgear manufac-turing and other industries, as well as edge cloud solutions and data-sovereign digitization of production: The companies of the Friedhelm Loh Group are gearing up for the future of their customers. They are also supported in this by a company from Poland. Eplan, Rittal and German Edge Cloud work together with Digital Technology Poland (DTP) in development projects. Now, the Friedhelm Loh Group has acquired 100% of the Polish digitalization pioneer. With its R&D services and as competence center, especially in the field of software development, DTP will further strengthen the resources and technological expertise of Rittal and Eplan in control- and switchgear manufacturing and German Edge Cloud in data-sovereign digitization of production plants.
"We welcome the new member in our family," says Prof. Friedhelm Loh, owner and CEO of the Friedhelm Loh Group: "In six years of cooperation, DTP has proven competence, speed and inventiveness that match our group of companies."
"DTP has developed dynamically with experienced engineers and young graduates. We look forward to further driving the digitalization of industry in the alliance of a strong, international group of companies," says Prof. Janusz Szajna, CEO and founder of Digital Technology Poland.
From start-up to Friedhelm Loh Group
Digital Technology Poland was founded in 2013 as an R&D company and engineering service provider and has established itself as a digitization specialist with double-digit growth. The Polish engineering experts cover all phases of digital technology innovation for software and hardware, from idea and consulting to research, devel-opment and certification, product launch and mainte-nance. DTP is based in Zielona Gora in Poland, about two hours' drive from Berlin.
Today, the company employs 130 people at four locations: the headquarters in Zielona Gora as well as technical offices in Warsaw and in Kharkiv, Ukraine. There is also an office in Hildesheim. Close ties with local universities have hallmarked DTP since its establishment.
The research and development focus is on Cloud Services, Big Data & Analytics, Artificial Intelligence, Machine Learning, Smart Robotics, Image and Video Recognition and Processing, IoT, Embedded Systems, Augmented Reality and 5G Communication.
In addition to supporting all Friedhelm Loh Group companies in the growing area of data-driven applications and business models, DTP will also continue its business as an R&D service provider for existing and new customers in the international industry.