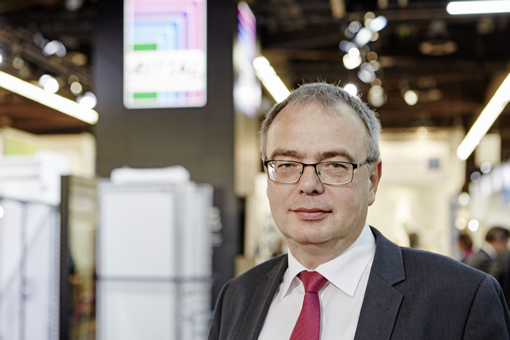 Uwe Scharf is Managing Director responsible for Rittal's IT and Industry Business Units and Marketing
18.01.2019. There has been a change in the executive management of Rittal. Effective from 1 January 2019, Uwe Scharf (55) has been appointed Managing Director of the IT and Industry Business Units and for Marketing.
Rittal, the leading global provider of solutions for industrial enclosures and IT infrastructure, has strategically strengthened its sales organisation. This will help the Herborn-based enterprise tailor IT- and industry-specific offerings from its standard portfolio in line with customers' specific requirements – and provide effective support with digital transformation. Upon the announcement of Mr Scharf's new role, Dr Karl-Ulrich Köhler, CEO of Rittal International, emphasised: "We are pleased to be able to make an internal appointment for this management position. Uwe Scharf has outstanding experience in business development and in managing products and one-stop solutions."
Uwe Scharf joined Rittal in 2001. As Executive Vice President of the Industry Business Unit, the electrical engineer (55) successfully aligned the Product Management and Industry Management departments with customer and market needs. Scharf states: "I am honoured that Rittal has chosen to expand my responsibilities, and trusts me to contribute in this way. As a leader in innovation, we are passionate about continuously improving the Rittal portfolio. This enables us to actively support our customers with digital transformation, the implementation of effective, value-creation processes, and more."
Mr Scharf was born in Wetzlar, central Germany. He still lives in the region, is married and has a son.